Bomb Sculptures
Bomb Sculptures is a series of works that was first exhibited as part of Tang Mun Kit's personal reflections on war and its reverberation on society and its people, at the National Museum Art Gallery. Created from disc-shaped pieces of plaster that Tang scavenged from one of his trips to pre-war buildings in Singapore, the four sculptures feature the recurring motif of a missile. Other motifs, such as a bird – representative of freedom and vanity – and a pope's headdress – symbolic of redemption for man – suggest the vanity and ego at the heart of most conflicts. The four parts play off each other and collectively symbolise the dualities and dichotomies of man and war, and of conflict and coexistence.
An original member of the experimental art collective The Artists Village, Tang Mun Kit (b. 1955, Singapore) was active in the early contemporary art scene that introduced installation, conceptual and performance art to Singapore. He is best known for his use of found materials, often engaging with a gamut of materials that reflect social issues and concerns. His work has been exhibited in Singapore, Malaysia, Germany and Australia. Tang lives and works in Singapore.
Bomb Sculpture #2 and #4: Gift of Ms Ng Chee Sun.
details
Tang Mun Kit
Bomb Sculptures
1991
Found plaster molding, dye, acrylic, enamel, varnish
Tang Mun Kit
Bomb Sculptures
1991
Found plaster molding, dye, acrylic, enamel, varnish
Close
Bomb Sculptures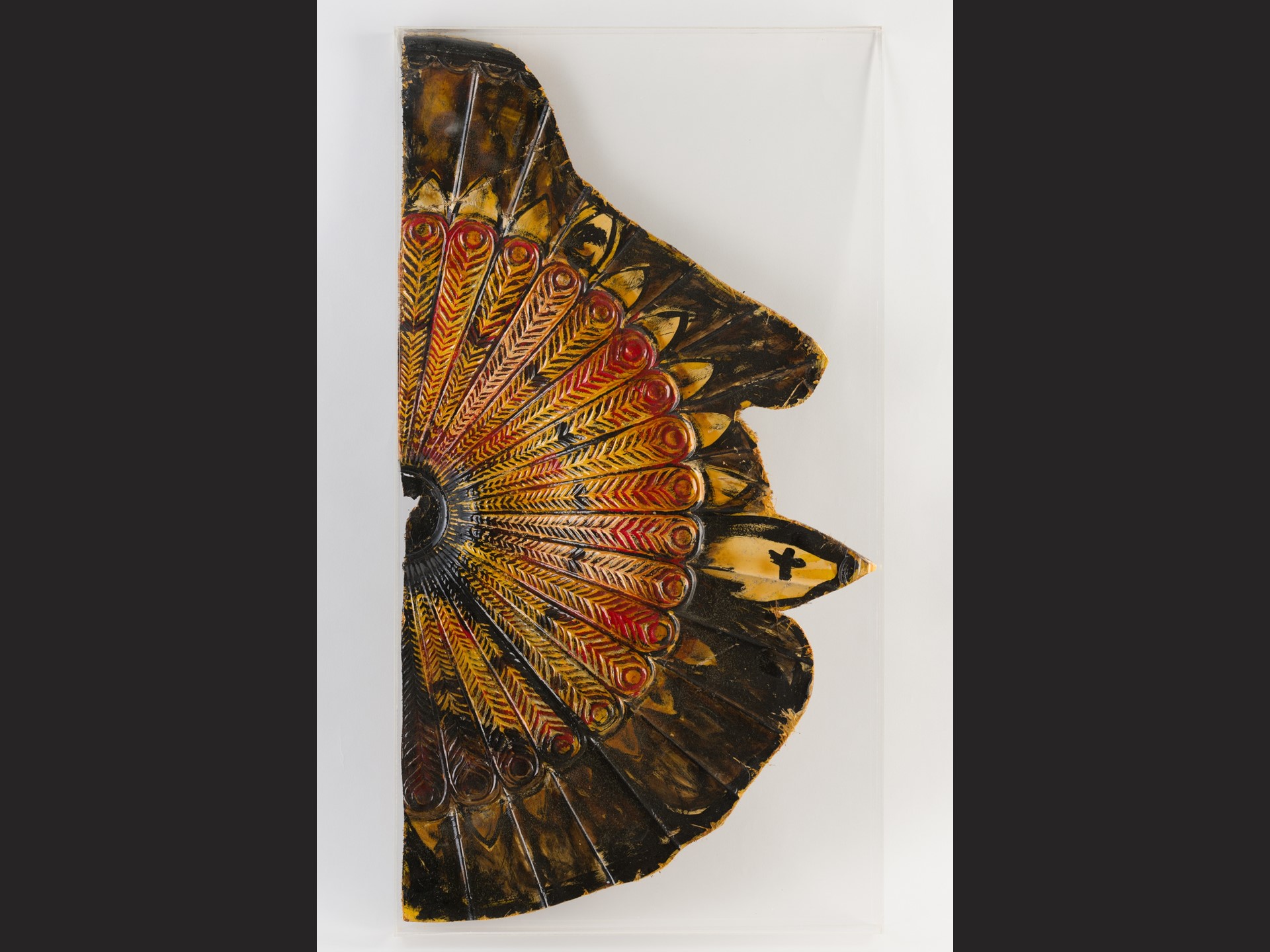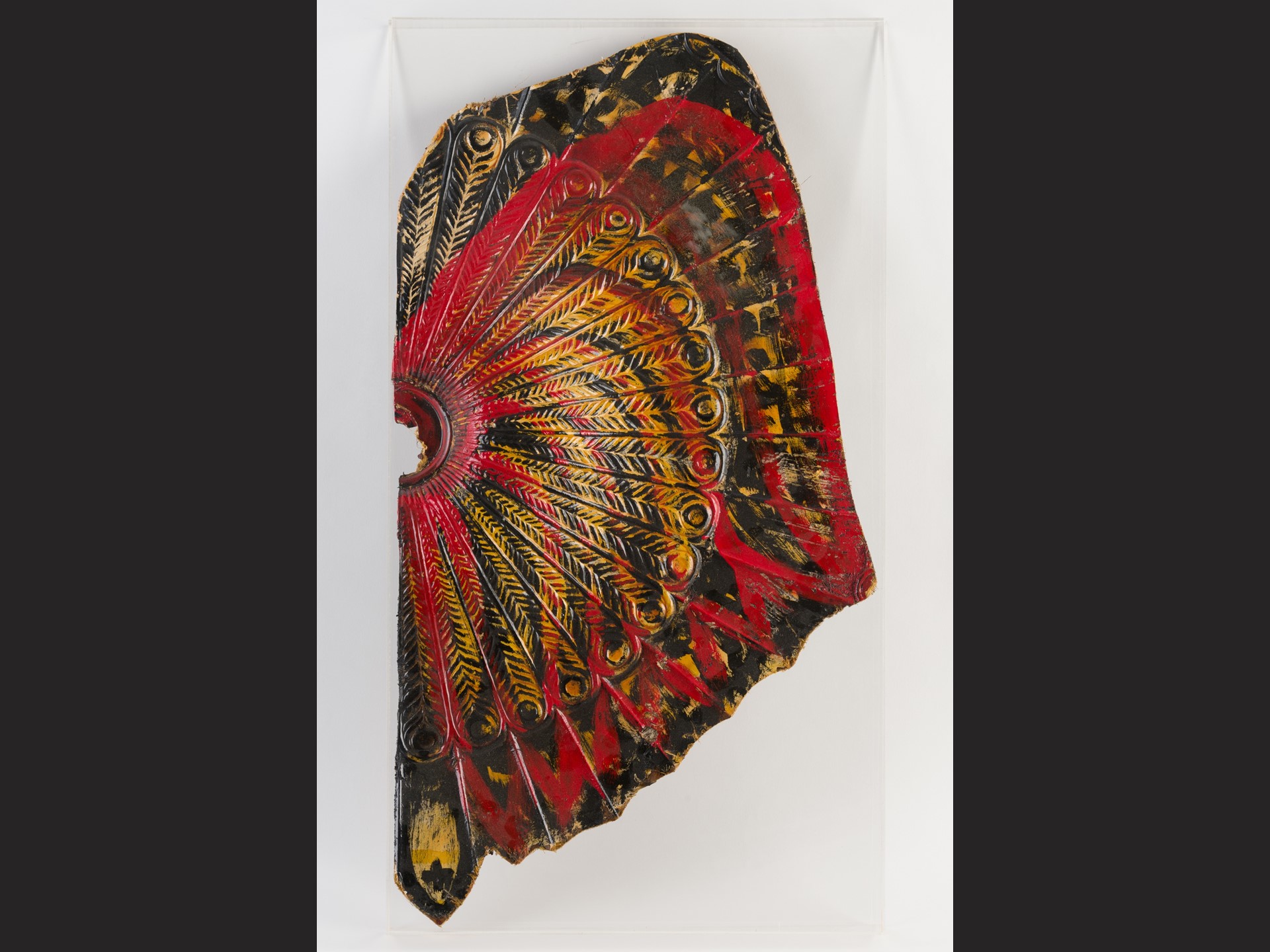 1 of 2
Tang Mun Kit
Bomb Sculptures
1991
Found plaster molding, dye, acrylic, enamel, varnish
Tang Mun Kit
Bomb Sculptures
1991
Found plaster molding, dye, acrylic, enamel, varnish