Elephant Utopia
Elephant Utopia is a wall-bound installation consisting of 78 painted panels. The piece represents an engagement with the urban fabric of Kuala Lumpur, portraying, in the visual language of geometric abstraction, the façades of the city's built environment. The work is also a commentary on perceptions of progress and development in Malaysia. It references the idioms of Western abstraction – from Mondrian to the post-painterly school – as well as the geometric arabesques of Islamic visual culture, while gesturing simultaneously at everyday reality. The piece, which is composed of numerous modular panels, recalls the Fordist division of labour and mechanical reproduction that emerged with modernisation and modernism in the early twentieth century, and which thereafter spread to Southeast Asia with the onset of independence for much of the region. Elephant Utopia, simultaneously a painting and a sculpture, calls to mind the skyline of downtown Kuala Lumpur and characterises present-day structures as the 'white elephants' of the country's modernity.

Haffendi Anuar (b. 1985, Malaysia) is based in Kuala Lumpur. His practice is primarily sculptural in orientation, as well as encompassing multimedia installations that include elements of painting; he mines the history of art, along with reference to Malaysian socio-cultural contexts, to create object-based works. He was educated at the Rhode Island School of Design, and at Central Saint Martin's College of Art and Design.
Image courtesy of the artist and Richard Koh Fine Art.
details
Haffendi Anuar
Elephant Utopia
2015
Oil and enamel on MDF board (78 pieces)
Haffendi Anuar
Elephant Utopia
2015
Oil and enamel on MDF board (78 pieces)
Close
Elephant Utopia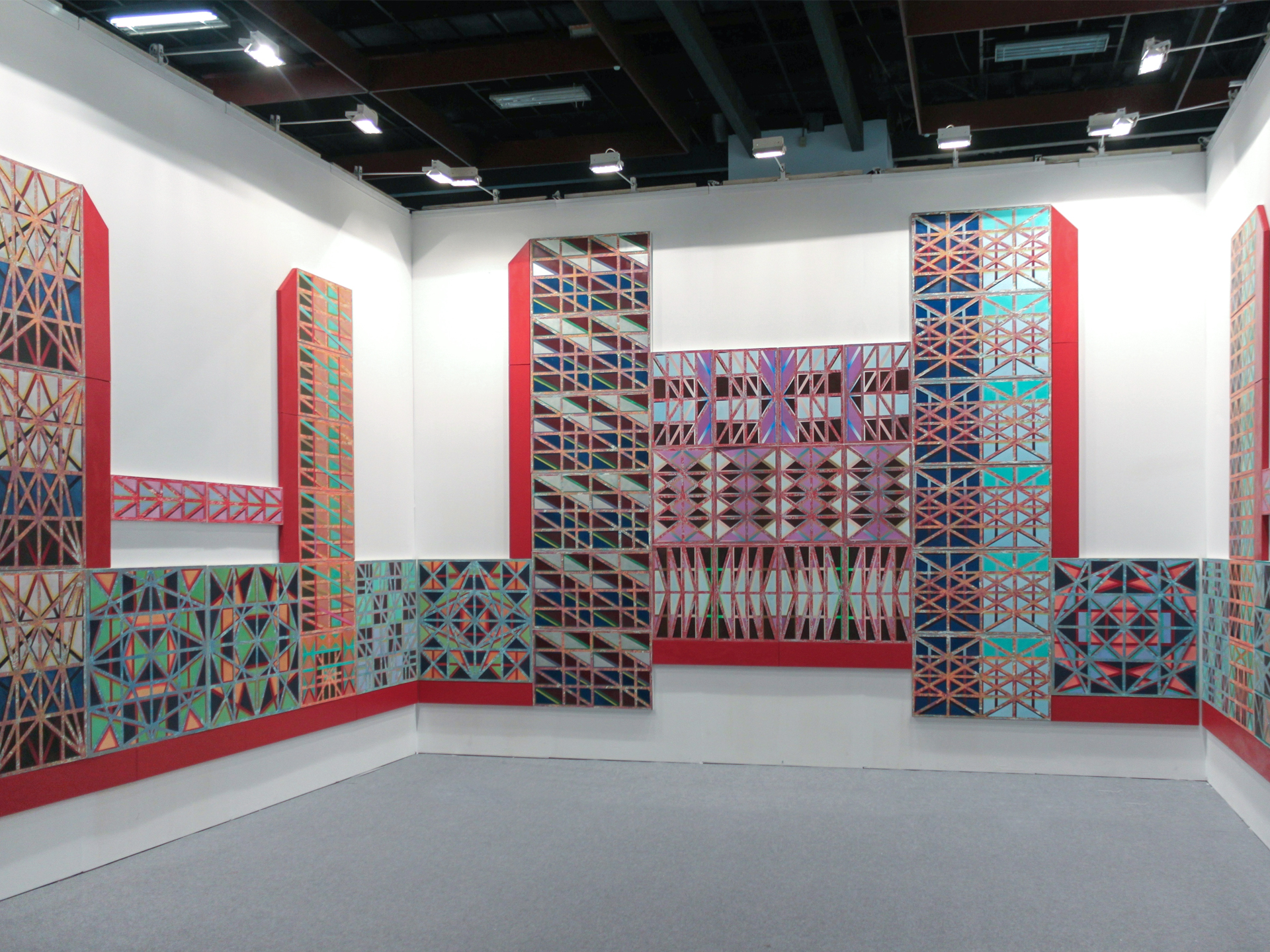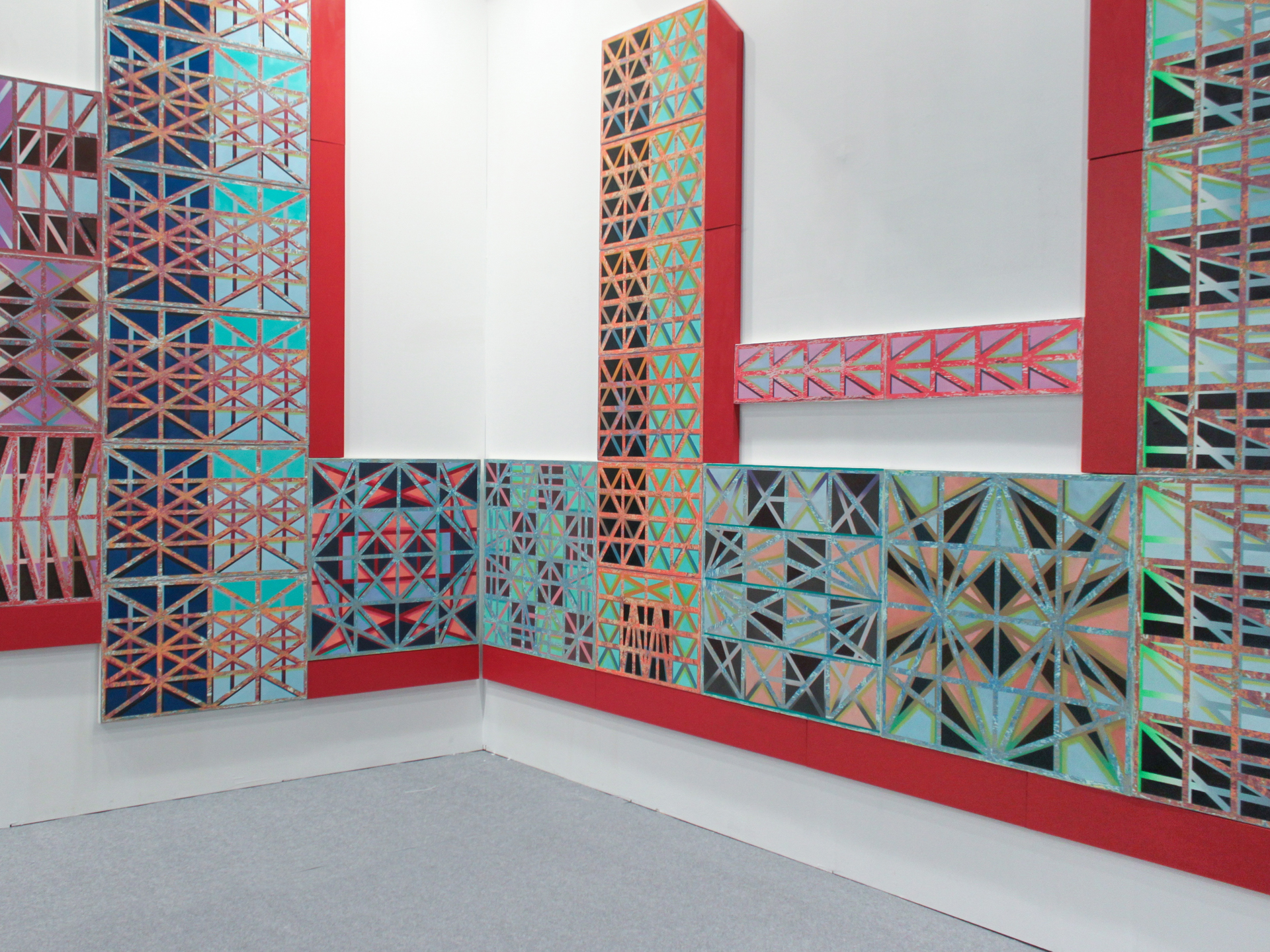 1 of 2
Haffendi Anuar
Elephant Utopia
2015
Oil and enamel on MDF board (78 pieces)
Haffendi Anuar
Elephant Utopia
2015
Oil and enamel on MDF board (78 pieces)