An Unnatural History: Conversations on Conservation
ONLINE EVENT
In this series of four online talks presented by Singapore Art Museum, artists Darel Seow and Lee Xin Li, and a panel of guest speakers explore narratives that shape our perceptions of the world through the lens of nature and heritage. Divided into two threads – Art and Science and The Built City, the series will look at man's impact on nature and uncover historical narratives of Singapore. These conversations invite viewers to be both curious and critical as they reveal the stories that were told and re-told throughout Singapore's history.
Date
Time
Title
Synopsis
Sat, 10 Apr
11am–12pm
Science ≠ Art with Dr Yong Ding Li and Robert Zhao Renhui

Register for this talk
Art and Science
This two-part talk with conservationist Dr Yong Ding Li and artist Robert Zhao will consider man's impact on nature in Singapore as seen through the lens of art and science. Moderated by artist Darel Seow.



Part 1 – Science ≠ Art (Sat, 10 Apr)


The first talk will explore the official narrative of natural history through the observation of some landmark species and their roles in Singapore's development. With a focus on Dr Yong Ding Li's work with migratory birds, the talk examines how conservation is much more about people and perceptions than simply just caring for nature.
Sat, 8 May
11am–12pm
Art = Science with Dr Yong Ding Li and Robert Zhao Renhui

Register for this talk

Part 2

–

Art = Science (Sat, 8 May)


The second talk investigates how art and science has been inextricably linked in natural history, from the way we observe elements of design in the natural world, as captured in William Farquhar's collection of natural history illustrations. Artist Robert Zhao will share his experience with the Institute of Critical Zoologists (ICZ) and his work on examining our interactions with nature.
Sat, 17 Apr
11am–12pm
Historical Narratives in the City with Dr Lai Chee Kien

Register for this talk
Architect and historian Dr Lai Chee Kien and artist Lee Xin Li will discuss the histories related to the landscape and architecture of the areas around the mural An Unnatural History along Queen Street, exploring concepts such as its multi-ethnicity, as well as how the area used to form a boundary between the town and countryside and what this meant for early urban planning.
Sat, 29 May
11am–12pm
The Layers in Architectural Conservation with Dr Yeo Kang Shua

Register for this talk
Conservation expert Dr Yeo Kang Shua and artist Lee Xin Li engage in a conversation on how conservation has a consequential role in forming a tangible part of the narrative of place-making. Dr Yeo will touch on the technical aspects of conservation and the process behind deciding which parts of a building are to be conserved.
speakers' profiles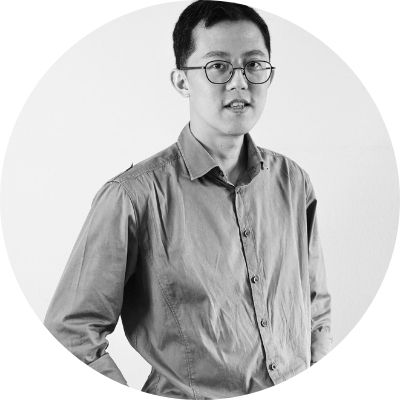 Dr Yong Ding Li
Yong Ding Li coordinates BirdLife International's regional work on conserving migratory species in Asia, with a focus on the endangered Spoon-billed Sandpiper. Ding Li completed his doctoral studies in biodiversity conservation at the Australian National University and has extensively studied birds and other wildlife in the Asia-Pacific region. Ding Li also works closely with the Nature Society (Singapore) and has supported its bird conservation work for 20 years. Besides the sciences, Ding Li is also particularly interested in art and the representation of wildlife and has worked closely with artist Robert Zhao on many projects, besides being a self-taught wildlife artist.
---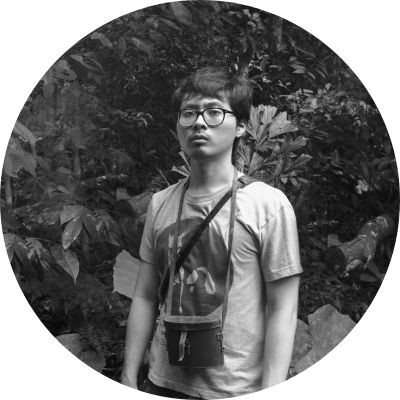 Robert Zhao Renhui
Robert Zhao Renhui (b. 1983, Singapore) is a multi-disciplinary artist and the founder of the Institute of Critical Zoologists. His artistic practice addresses the human relationship with nature. Zhao received his Bachelor's and Master's degree in Photography from Camberwell College of Arts and London College of Communication respectively. His work has been exhibited in international group shows such as Busan Biennale 2020; Singapore Biennale 2019; Asia Pacific Triennial, Queensland, Australia, 2018; Jiwa: Jakarta Biennale, Indonesia, 2017; 7th Moscow Biennale, Russia, 2017; 20th Sydney Biennale, Australia 2016; Les Recontres d'Arles, France, 2015. Amongst his more recent solo exhibitions in Singapore are The Nature Museum, commissioned by Singapore International Festival of Art (SIFA) and The Bizarre Honour, realized for OH! Open House, both in 2017. Zhao has undertaken residencies at the Musée du Quai Branly, Paris, France, and Kadist Art Foundation, San Francisco, United States, and the Fukuoka Art Museum, Japan. He was awarded Young Artist Award by National Arts Council in 2010 and was a finalist of Hugo Boss Asia Art Award 2017.
---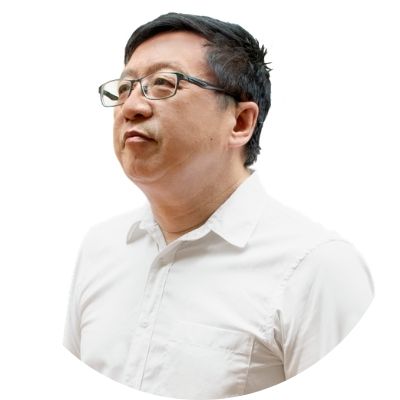 Dr Lai Chee Kien

Lai Chee Kien is an architectural and urban historian, and a registered architect in Singapore. He graduated from the National University of Singapore with an M Arch. by research [1996], and a PhD in History of Architecture & Urban Design from the University of California, Berkeley [2005]. His publications include Cords to Histories (2013), Through the Lens of Lee Kip Lin (2015) [Best Non-Fiction Title, 2016], Building Memories: People, Architecture, Independence (2016) [Book of the Year], The Singapore Chronicles: Architecture (2019) and Early Hawkers in Singapore (2020). He researches on histories of art, architecture, settlements, urbanism and landscapes in Southeast Asia.
---


Dr Yeo Kang Shua

Burrowing in darkened archive rooms, consulting books in libraries, directing architectural conservation work on sites and, more recently, conducting analysis in laboratories are an extension of Dr Yeo's life. Trained as an architect and architectural historian, his research interest is primarily in the area of architectural conservation. Dr Yeo counts himself fortunate to have been involved in the restoration of some of Singapore's religious and institutional buildings and awarded the UNESCO Asia-Pacific Awards for Cultural Heritage Conservation in 2010 and 2014 for the effort. The opportunity to get to know Singapore's built landscapes better is something he relishes of his work, and he believes that everyone can too. Do not look at architecture. See architecture.
---
ABOUT THE MODERATORS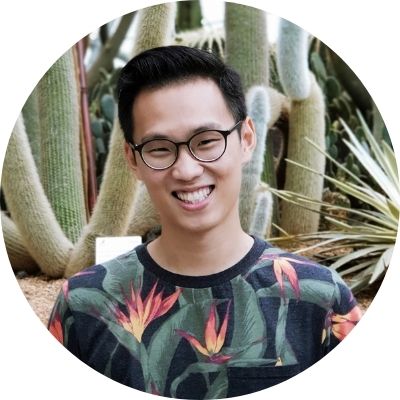 Darel Seow

Darel Seow (b. 1989, Singapore) is a visual storyteller who illustrates tales of the natural world with his unique brand of wry wit and whimsy. The illustration graduate from Central Saint Martins believes in using storytelling as a means of engagement to create experiences that simultaneously excite and educate. He has worked with the British Museum, National Museum of Singapore, Asian Civilisations Museum and other cultural institutions on projects that encourage learning through the power of imagination and play.
---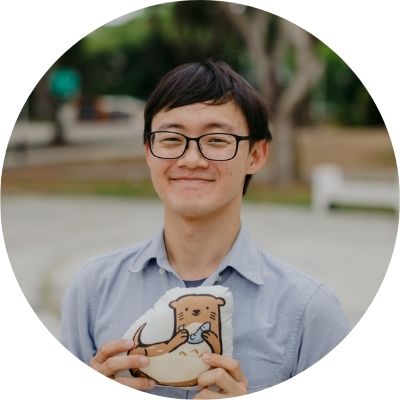 Lee Xinli

Lee Xin Li (b. 1988, Singapore) is an independent illustrator. Based in Singapore, Lee finds inspiration in the environment he grew up in, drawing on culture, food, architecture and history. An architecture graduate from the National University of Singapore, his love for the comic series The Adventures of Tin Tin by Hergé and Guy Delisle's travel chronicles motivated him to begin drawing in 2013. His notable works include the Kueh series and Peta Singapura.
_____
All photos courtesy of the speakers