Shorts under the Stars at the Singapore Botanic Gardens
SCREENING FREE
Join us for a weekend of fun in shorts as Singapore Art Museum presents Shorts Under the Stars – two nights of award-winning local and international short films curated for the well-loved family-friendly exhibition Imaginarium. Bring your picnic mats, and we'll provide the snacks**! The "Best Shorts" will be chosen each night, and the winner will bring home a SAM cushion illustrated by past Imaginarium artist Lee Xinli. So wear your favourite weekend shorts, be sure to chope the best spots, and participate in early bird activities and lawn games!
Fringe activities: 5pm – 8pm
Snack giveaway: 6.30pm – 8.30pm**
Film screening: 7.30pm – 9pm (refer to film titles below)
*Eco-Lake Lawn is a 5-min walk from Botanic Gardens MRT Station.
**While stocks last.
This event is organised by the Singapore Art Museum in partnership with Singapore Botanic Gardens, and in conjunction with Singapore Botanic Gardens Heritage Festival 2019.

_____
The event is subject to prevailing weather conditions.
Go green and take public transport!

Getting there: location map

You may also download a copy of the full map here.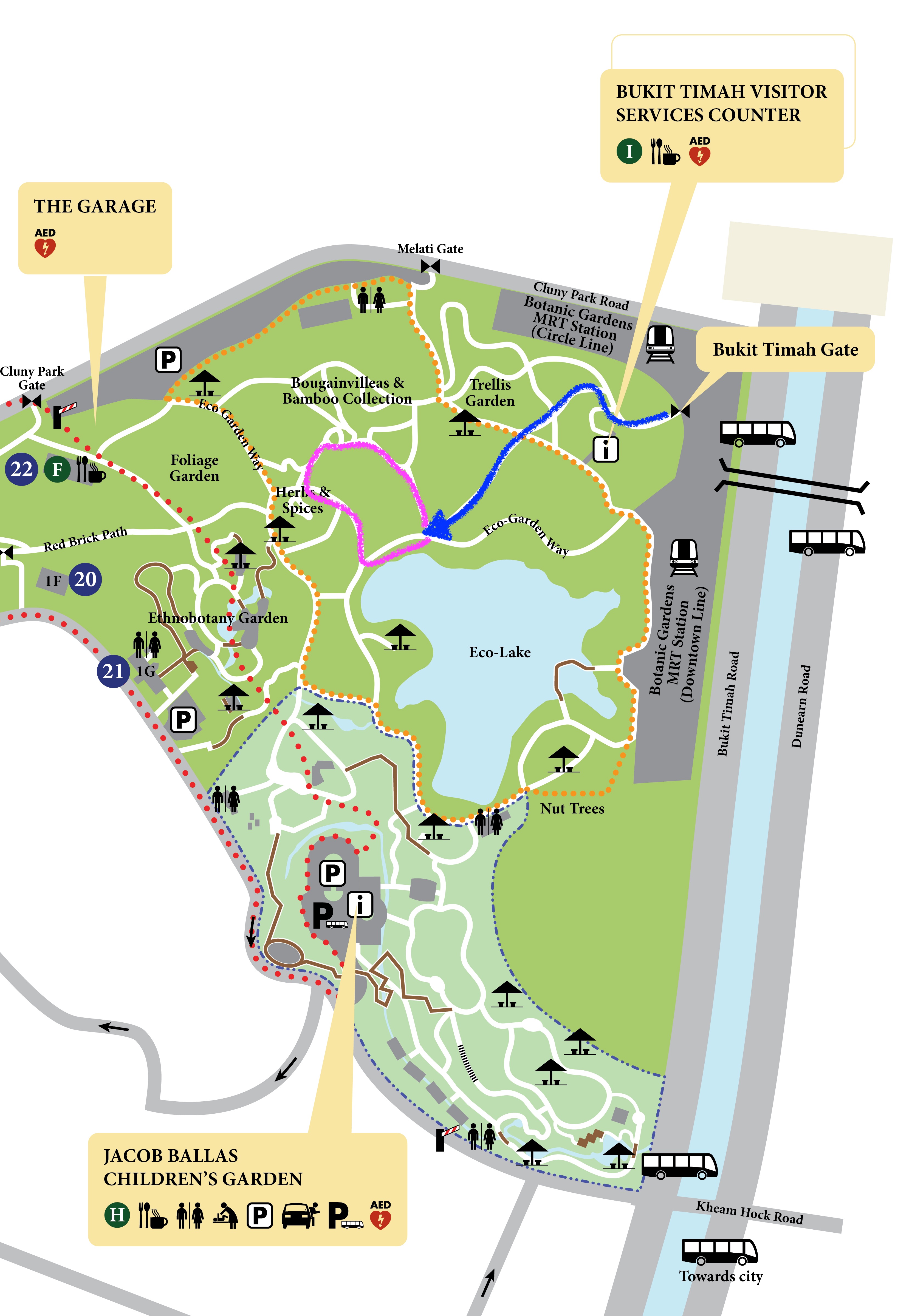 short film titles
Screening on Fri, 19 Jul 2019:
From Imaginarium: A Voyage of Big Ideas (2015)
Umbrella
Chua Wei Lun Brandon, Khoo Siew May, Tan Yin, Sharry Kwan, and Wei Xuan
2014, 5:28 min, No dialogue

Princess
Andre Quek, Abdul Hadi, and Vivien Tan
2014, 7:07 min, Mandarin with English subtitles

MiMO
Chang Pei Yee and Oon Qian Yi Shannon
2014, 1:43 min, No dialogue

Irma
Ng Wan Hian, Phang Hai Ping, Chan Yan Min, and Lim Hui Min
2013, 4:03 min, No dialogue

Mysteria Garden
Lee Yong Hong Justin, Low Kian Hon Remus, Ng Jia Jun Alfred, Sathees Kumar s/o Sharmugam, and Yeo Rong Suan
2014, 4:57 min, English

Wish Upon a Star
Aemilia Widodo, Jane Tan, Raymond Teo, and Koh Yong Kiat
2011, 5:37 min, No dialogue

Eye of the Beholder
Teng Xinling and M.J. Quigley
2013, 1:10 min, No dialogue

Curry Fish Head
Srinivas Bhakta
2014, 7:26 min, Mandarin with English subtitles

Nan!
Teo Hong
2012, 1:03 min, No dialogue

Tales of the Chugawagas
Khoo Yi Hui, Goh Huiying, and Anne Tan
2011, 4:22 min, No dialogue


Screening on Fri, 19 Jul 2019:
From Imaginarium: Over the Ocean, Under the Sea (2016)
The Sea is Blue
Vincent Peone
2015, USA, 7:15 min, English with subtitles

Contre Temps
Jérémi Boutelet, Thibaud Clergue, Gaël Megherbi, Tristan Ménard, Camille Perrin, and Lucas Veber
2012, France, 8:20 min, No dialogue

Ways of Seeing
Jerrold Chong
2015, Singapore, 4:34 min, English

Jean-François
Tom Haugomat and Bruno Mangyoku
2009, France, 5:50 min, No dialogue

Fish Love
Royston Tan
2010, Singapore, 3:00 min, Japanese with English subtitles

Constellations
Yuki Pan
2013, Singapore, 1:36 min, No dialogue

Bottle
Kirsten Lepore
2010, USA, 5:25 min, No dialogue

Ray's Big Idea
Steve Harding-Hill
2014, United Kingdom, 3:25 min, No dialogue
Credit: © Aardman Animations 2014

The Deep
PES
2010, USA, 1:38 min, No dialogue

Playing with Light (Mon Ami le Robot)
Théo Guignard and Louis Thomas
2010, France, 4:00 min, No dialogue

The Little Cousteau (Maly Cousteau)
Jakub Kouřil
2013, Czech Republic, 8:00 min, No dialogue


Screening on Sat, 20 Jul 2019:
From Imaginarium: To the Ends of the Earth (2017)
An Object at Rest
Seth Boyden
2015, USA, 5:43 min, No dialogue

Pale Blue Dot
Chin Li Zhi
2015, Singapore, 4:00 min, English with subtitles

Builders (Kattumaanar)
Eysham Ali
2016, Singapore, 9:15 min, Tamil with English subtitles

Way of Giants (Caminho dos Gigantes)
Alois Di Leo
2016, Brazil, 11:52 min, No dialogue

The Little Reader (Ang Munting Mambabasa)
Inshallah Montero
2015, Philippines, 6:55 min, Tagalog with English subtitles

Snowflake (Snejinka)
Natalia Chernysheva
2012, Russia, 5:44 min, No dialogue
Screening on Sat, 20 Jul 2019:
From Imaginarium: Into the Space of Time (2018)
The Girl and the Cat
Ervin Han and Bernard Toh
2017, Singapore, 12:57 min, No dialogue

Aurélie's Garden
Qistina Ruslan
2015, Malaysia, 5:26 min, No dialogue

The Little Bird and the Caterpillar
Lena von Döhren
2017, Switzerland, 4:31 min, No dialogue

Mr Night has a Day Off
Ignas Meilunas
2016, Lithuania, 2:00 min, No dialogue

My World
Miyako Makio
2017, Singapore, 5:30 min, No dialogue

Pulang (Going Home to Indonesia)
Dessy TAB
2016, Indonesia, 4:35 min, Bahasa Indonesia with English subtitles

Eclipse
Jerrold Chong
2016, Singapore, 6:05 min, No dialogue