Imaginarium 2018
EXHIBITION
Imaginarium 2018: Into the Space of Time
Dauntless time travellers!
Singapore Art Museum welcomes you back to our annual family-friendly exhibition with Imaginarium: Into the Space of Time. Through the eyes of 10 contemporary artists around the world, this year's Imaginarium takes a closer look at the concept of time, and the tales and theories that shape our memories and futures.
Mysterious yet imbued in every living being, time has fascinated humankind for ages. From charting the movements of planets to cataloguing our days, new tools of measure are constantly being created to frame or direct our lives. Join us as we discover what the fourth dimension means to different people and cultures.
Through immersive and interactive artworks, we invite all time travellers who visit Imaginarium: Into the Space of Time to engage your senses and expand your horizons in this journey through time.
View this exhibition on Google Arts & Culture.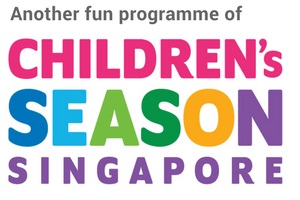 artists & artworks
Boedi Widjaja
Round and round and back home again (2018)
GedAze Project, The
Passage (2018)
Lee Mei Ling
Connect-the-Dots (2018)
Lee Xin Li
In Our Time (2018)
Maarten Baas
Sweepers' clock (2009)
Madeleine Flynn & Tim Humphrey
the megaphone project (2007 – 2018)
Matthew Sia
Cosmic Grass (2018)
Mayuko Kanazawa
Utsuroi Iroha (2014)
Ronald Apriyan
Song of Life (2018)
Stéphane Masson
Momentarium (2018)
imaginarium short films
Catch a special selection of short films revolving around the concept of time. Screening daily at the Moving Image Gallery, Level 2, SAM at 8Q. Total run-time: 7 short films, 42 minutes on loop. Parental guidance is advised.