Wikicliki: Collecting Habits on an Earth Filled with Smartphones
Can the museum engage artists in a discussion about what it means to collect their works?

Wikicliki explores this question through a survey of six artists whose modes of working provide unique but interrelated entry points into a range of issues confronting contemporary practitioners in Singapore today.

The exhibition is titled after the constantly evolving work, http://dbbd.sg/wiki, by artist Debbie Ding. Maintained since 2008, Ding's work traces emerging issues around society's use of the internet, technology, design, architecture, linguistics and varied cultural topics. Could the museum endeavour to collect such an artwork that expands and grows with time? This exhibition takes its cue from the newer modes of creating and presenting art showcased here, gleaning strategies necessary for the collection of contemporary art today.

The six artists featured in this exhibition exemplify this new development in contemporary art referred to as the "aggregate," a qualitative approach to collecting, organising and interpreting the frenzied array of images and data that increasingly govern our everyday lives. Their works activate anachronisms, fictions, improvisations, and sympathies that articulate the predicaments of our current times. As the audience for art shifts its attention from the gallery space to the smartphone, these six artists stand at the centre of these new technologies of image circulation, highlighting the multi-faceted experience of Singapore's industrial present and technological future.

Conversations around these concerns will be driven through a series of public outreach programmes developed by the artists in collaboration with the exhibition's curators.
Artists:

Heman Chong
Chua Chye Teck
Debbie Ding
bani haykal
Amanda Heng
Charles Lim Yi Yong



Curatorium:
Selene Yap
Chanon Kenji Praepipatmongkol
Shabbir Hussain Mustafa
Kenneth Tay
Teng Yen Hui
and
Cheng Jia Yun from National Gallery Singapore
about the artists
Heman Chong (b. 1977) works at the intersection of image, performativity, situations and writing. His practice can be read as an interrogation (and sometimes intervention) into everyday infrastructures as a medium for political engagement.
Chua Chye Teck (b. 1974) works across the mediums of photography and sculpture. His works seek to re-frame the act of looking by re-introducing active contemplation of photographic images in relation to space.
Debbie Ding (b. 1984) is a visual artist and technologist who reworks and reappropriates formal, qualitative approaches to collecting, labelling, organising, and interpreting assemblages of information. Through these explorations, Ding opens up possibilities for alternative constructions of knowledge.
bani haykal (b. 1985) is an artist and musician who regards music as his primary material. His works explore mechanical interfaces as mediums of interactivity and intimacy, and test the possibilities of human-machine kinships.
Amanda Heng (b. 1951) explores the shifts that occur in our everyday lives via inquiries into the domain of feminine concerns. She uses performance gestures and participatory events to invite participants and spectators of her art to question issues of collective memory, national identity, and gender politics.
Charles Lim Yi Yong (b. 1973) explores Singapore's political, biophysical and psychic contours through the visible and invisible lens of the sea. His practice stems from his engagements with the natural world, mediated and informed by field research and experimentations with various media.
read more on the blog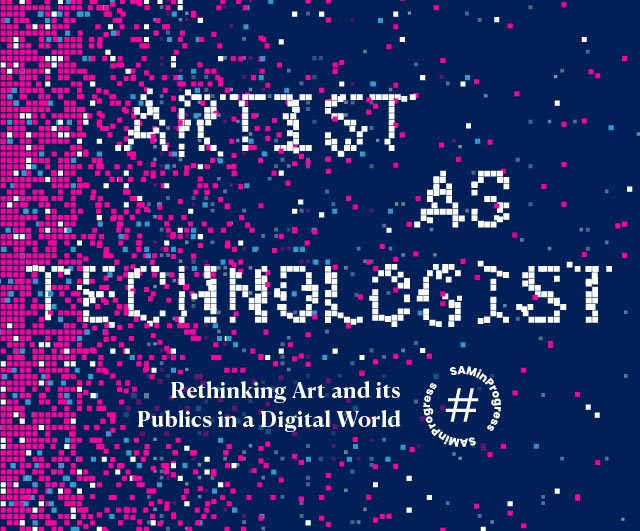 From online exhibitions to non-fungible tokens (NFTs), how might the increasing digitalisation of our everyday lives impact the production, consumption and circulation of art? This article features artist Debbie Ding and curator Shabbir Hussain Mustafa sharing their thoughts as well as exploring these issues through Wikicliki. Click to read Artist as Technologists on our blog now.