A Different Kind of International Museum Day
Today is International Museum Day, but this occasion feels a little different this year, as museums around the world have closed in the collective fight against the global pandemic. Despite this, we find ourselves turning to art more than ever for inspiration, hope, and some semblance of connection to the outside world during these uncertain times.
That's why SAM has rolled out the #MuseumFromHome – so that we can all enjoy art wherever we are through virtual exhibitions and tours; and bring us all closer together through interactive activities and programmes.
While we look forward to bringing you more contemporary art in new ways, it has also been a timely opportunity for us at SAM to pause, reflect, and look back on how much our museum has grown over the years.
So, on this International Museum Day, we dusted off old photo albums from our archives to bring you these 8 never-before-seen photographs of SAM in its early years, to express our thanks to everyone who has been with us on our journey so far.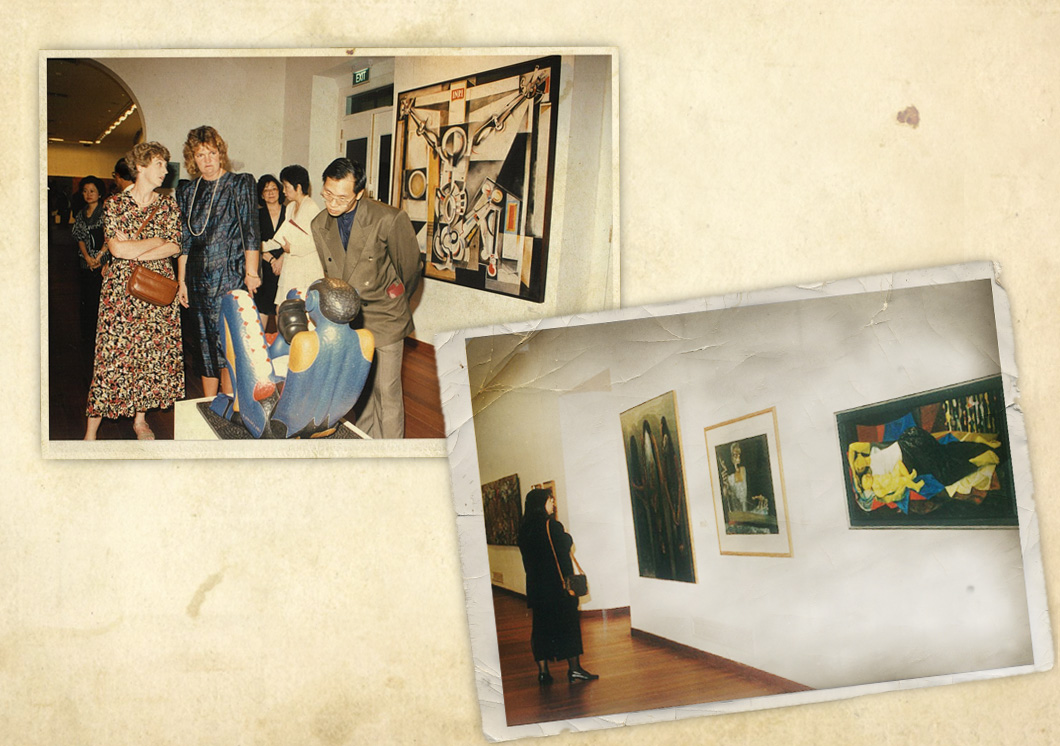 As Singapore's first-ever visual arts institution, people from all walks of life were introduced to contemporary art from Singapore and Southeast Asia in our gallery spaces. Here, visitors enjoy works such as Birth of Goddess by G. Sidharta Soegijo, on display as part of Modernity and Beyond: Themes in Southeast Asian Art, one of the first few exhibitions presented at SAM in 1996.© Singapore Art Museum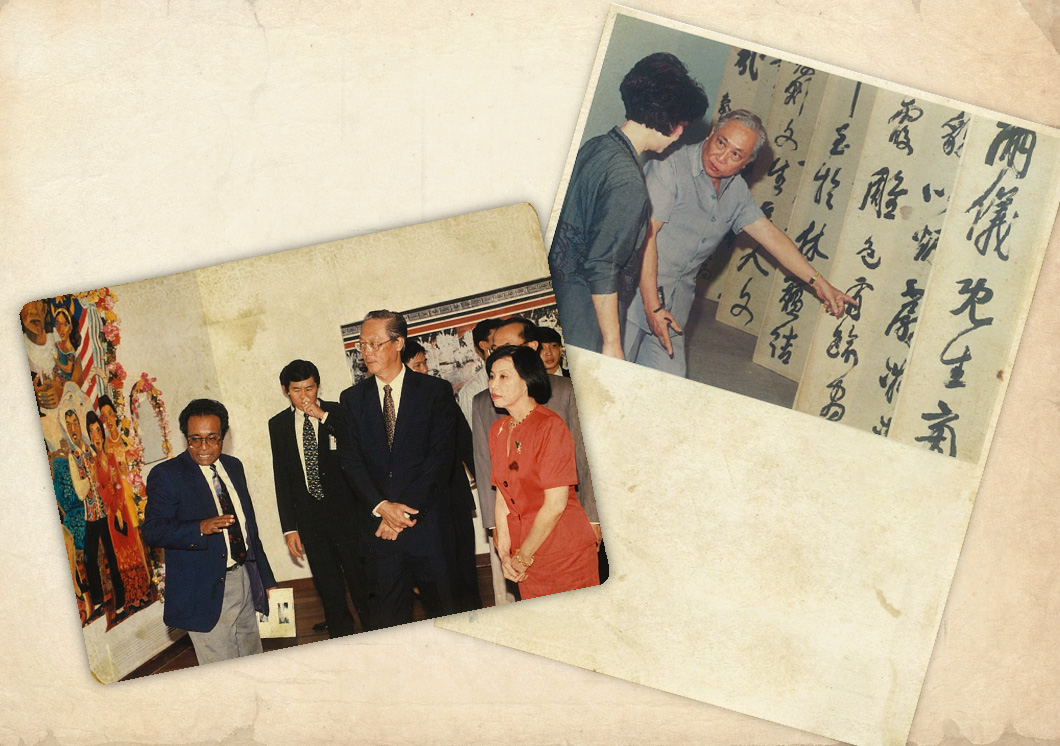 Did you know that esteemed art historian, curator and critic, Mr. T.K. Sabapathy (far left), was a former SAM Board member, and Dr. Earl Lu (far right), well-known philanthropist, art patron and painter, was SAM's first Chairman? Mr. T.K. Sabapathy was also the Chief Curator for the exhibition Modernity and Beyond: Themes in Southeast Asian Art, pictured on the left. © Singapore Art Museum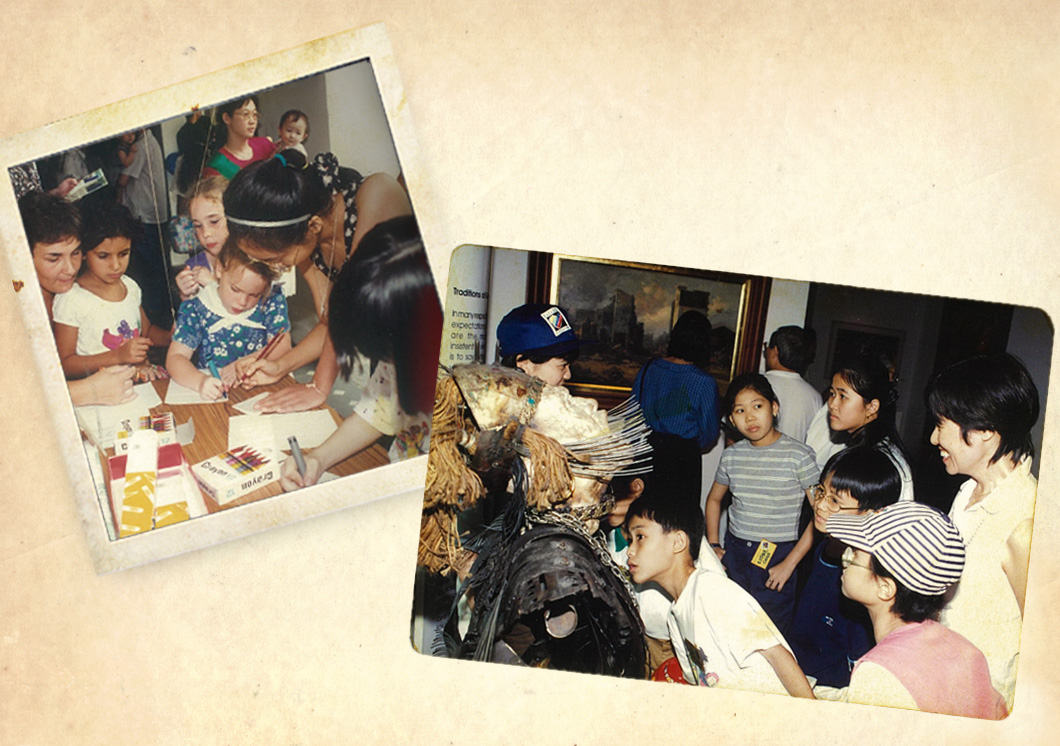 Through the years, we've seen many visitors, young and old, take part in our wide range of programmes, including family-friendly art activities, workshops and tours. On the right, children peer curiously into Lang Kacang by Bayu Utomo Radjikin, which is part of SAM's collection, and was recently on display at The Body Politic and the Body, SAM's collaboration with ILHAM Gallery. © Singapore Art Museum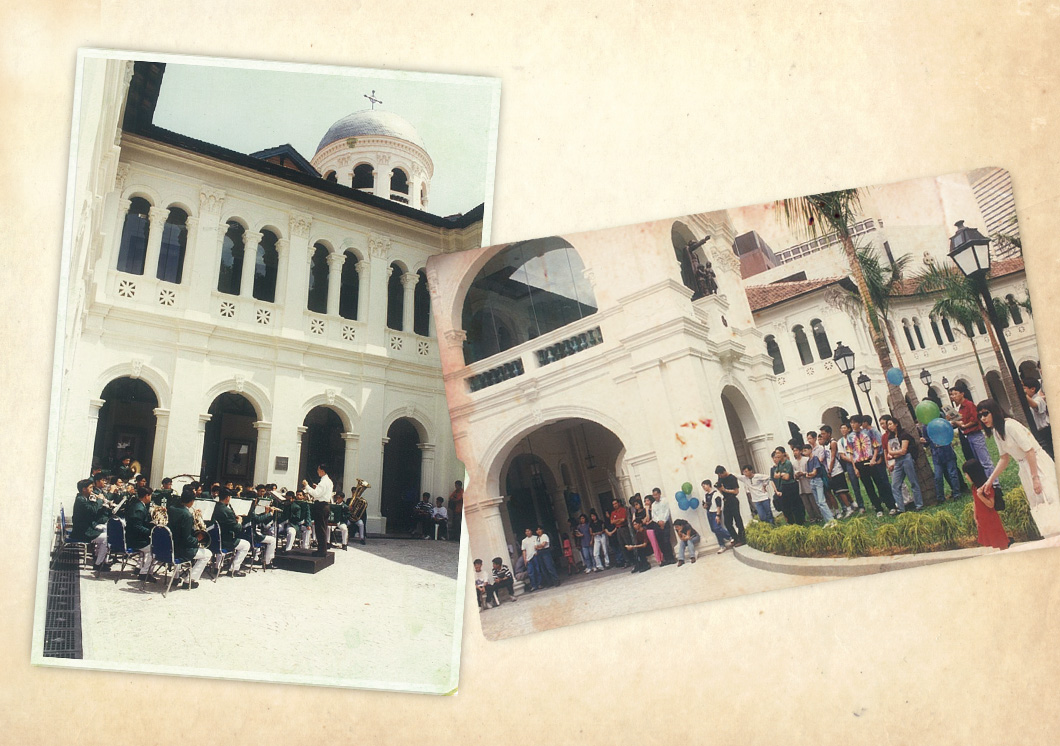 More than 2 decades since our opening, our museum buildings are now undergoing their first major transformation. Pictured on the left is one of SAM's open-air courtyards that will be transformed into a large, high-volume atrium when the new museum entrance opens on Queen Street. Pictured on its right is the original entrance and former driveway of the museum on Bras Basah Road, which will be turned into a fully pedestrianised green space for art. © Singapore Art Museum


While our museum buildings are closed, you can still catch SAM's exhibitions and programmes at partner venues in Singapore and overseas. As SAM embarks on a new chapter with the redevelopment of our buildings, we'd love for you to continue to show your support for us. Please consider making a contribution to our museum fund here.