The Great Cover-Up ft. vertical submarine
vertical submarine's relationship with SAM dates back to 2009, with the debut of A View with a Room at SAM at 8Q for the President's Young Talents 2009 exhibition. The following year, the Singaporean art collective took over the courtyard of our Bras Basah Road building with Abusement Park — a work with a satirical take on carnivals.

We are pleased to catch up with this homegrown group of artists whom we have commissioned to put up their signature style of art on the hoardings of our museum buildings. You can expect anything but the most straightforward of answers – hey, it's vertical submarine after all!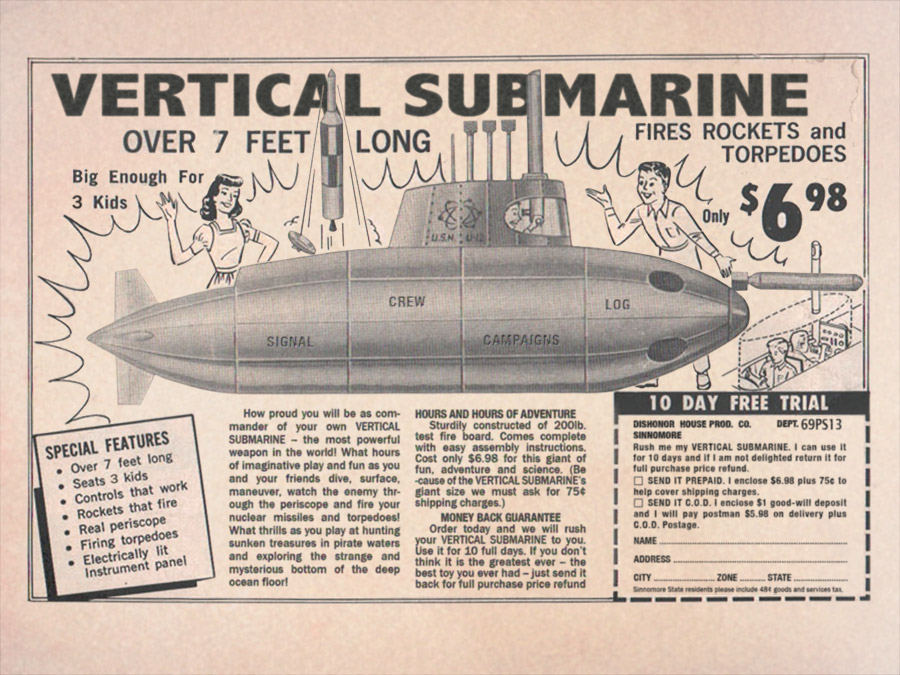 (Image courtesy of vertical submarine)


What was your reaction when you heard about SAM's redevelopment project?
We didn't realise the building is old. And then we realised we are old too. But sadly, unlike a building, we cannot be redeveloped.


How and why were these two works chosen for the hoardings?
After intense persuasion from the curators not to use pirated and offensive images, vulgar words, harm animals, counterfeit materials and infringing copyrights.


How different is this hoarding artwork from the rest of the works you guys have created so far?
That we can show something when the museum is closed. We like the irony.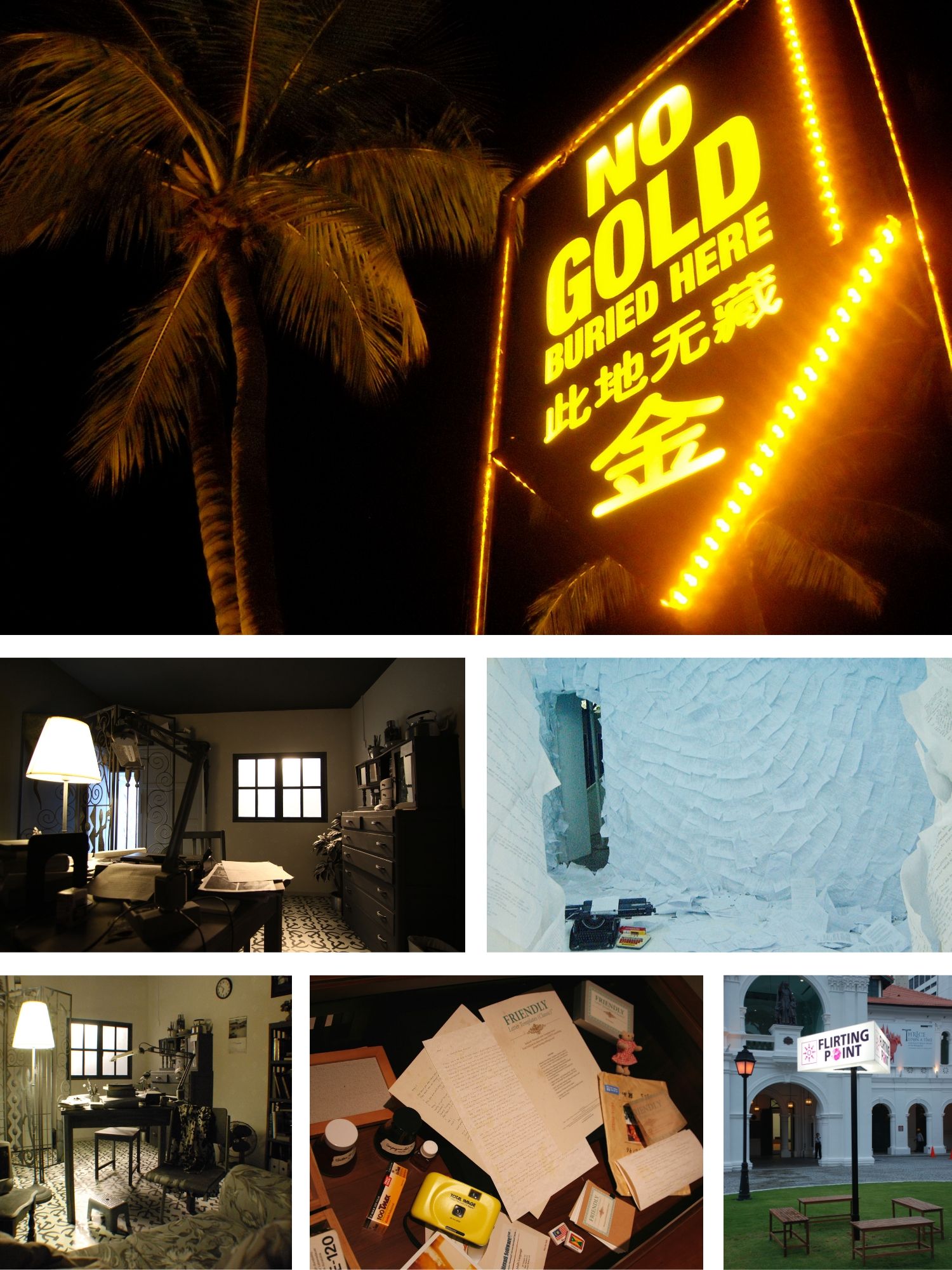 Artworks by vertical submarine in SAM's collection (from top): Fool's Gold (2008); A View With A Room (2009); Paper Room (2003); A View With A Room (2009); Shopping for a Personal Letter (2009); and Flirting Point (2009).


What do you hope that passers-by and audiences would take away from the works Tua Kang (Hyperboleh) and Flowery Language?
That they will look at the map carefully, and love plants differently.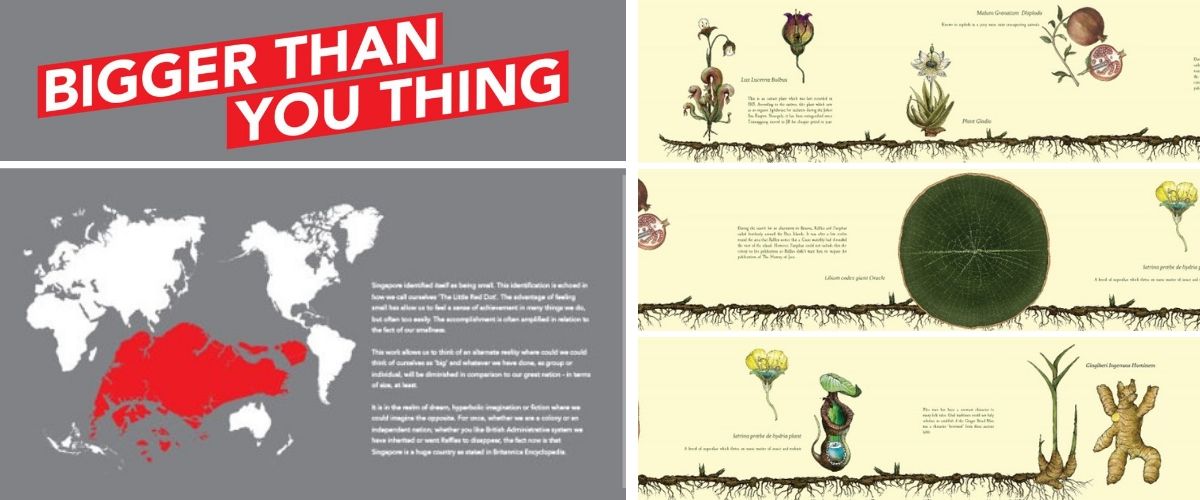 Artworks by vertical submarine on the hoardings of SAM's museum buildings on Queen Street (left) and Bras Basah Road (right).


How would you explain these two works to someone who knows nothing about art?
That the map is available at Bras Basah Complex and the vegetables are out of stock at FairPrice.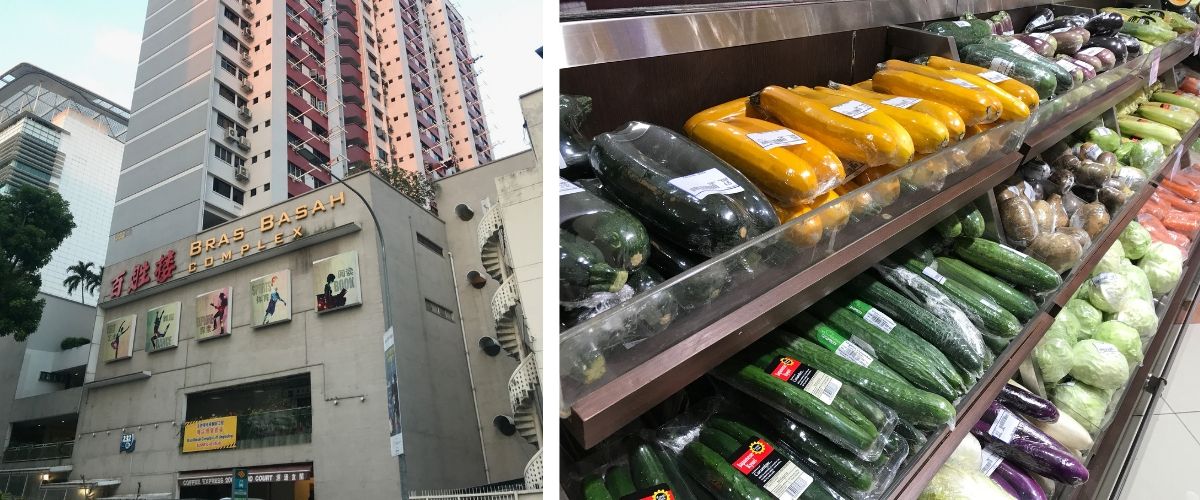 Which part of the SAM building is your favourite and why?
The area where we made people queue up to be abused and told us they enjoyed it.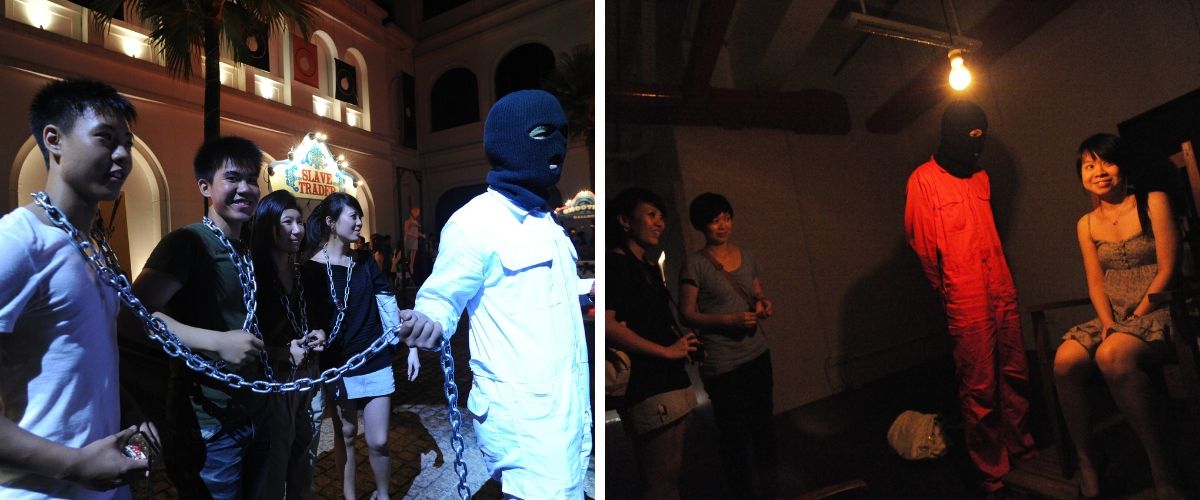 Participants of the artwork Abusement Park (2010) by vertical submarine and Black Baroque Interventionists, as part of Singapore Night Festival 2010.


Three things that come to mind when we say 'Singapore Art Museum'
Smoking Area Olio dome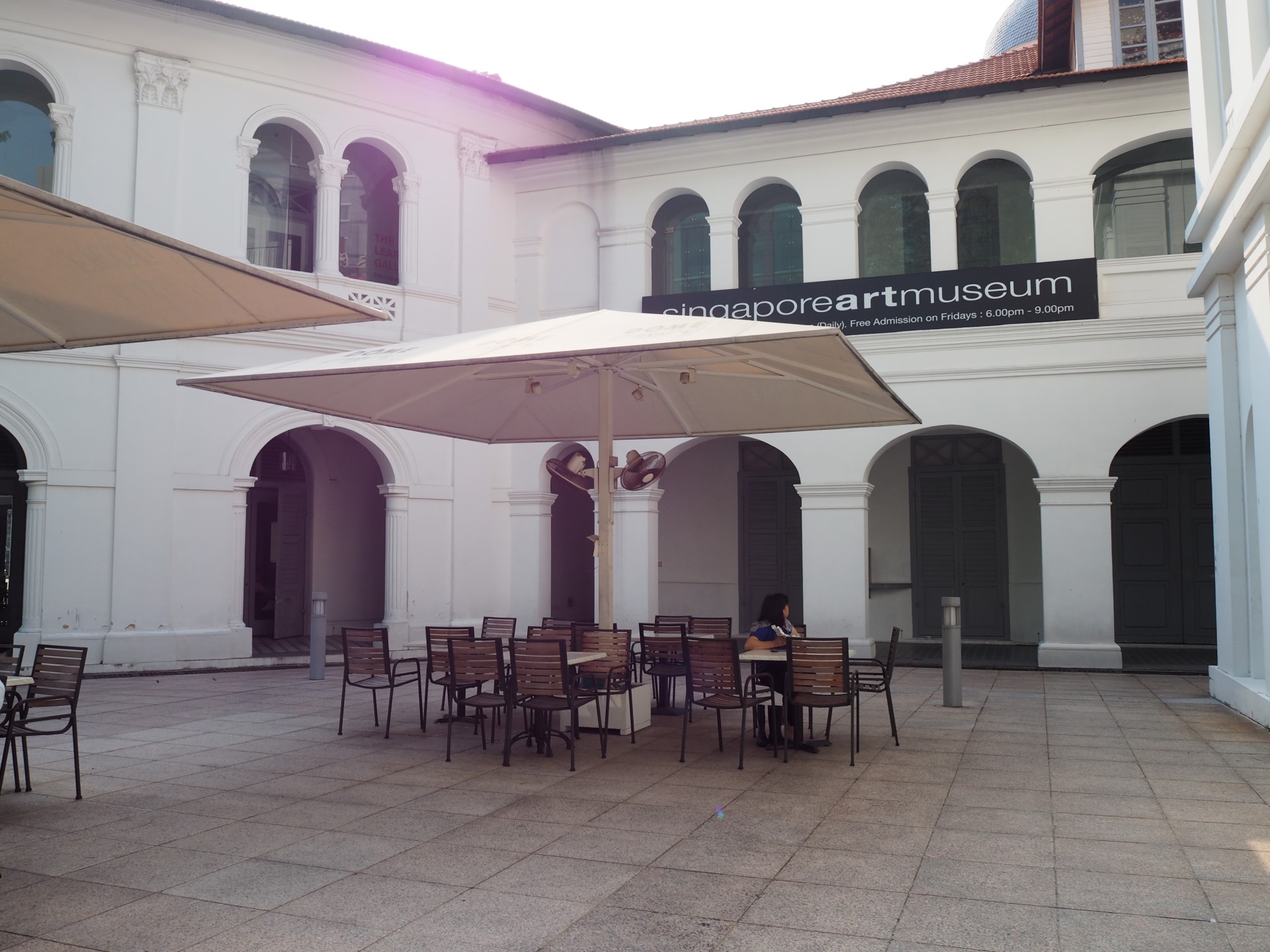 Seating area at former Olio Dome Cafe at Singapore Art Museum, which was also where people go to for smoke breaks.


In an alternate universe where you are not artists, what would each of you be?
Security guards at an Art Museum. Art managers at NAC (National Arts Council).


How do you see vertical submarine in ten years' time?
We don't know how to tell fortune.


Complete this sentence.
Art is to SAM as Parallax View is to vertical submarine.



vertical submarine's artworks on SAM's hoardings will only be shown for a limited time, so if you're looking for some Instagram content, we recommend making a trip down to our buildings on Bras Basah Road and Queen Street soon. Meanwhile, you can check out more vertical submarine work here.

Keep an eye on this blog because we'll be sharing many more stories on SAM's redevelopment and other exclusive content. If you have a story to share about SAM or its buildings, please reach out to us at [email protected].