Do Not Prevent The Fertility Of The Mind
Central to Arahmaiani's work is the theme of the position of women, particularly in Indonesian society. Do Not Prevent the Fertility of the Mind draws on the artist's personal experience of being arrested in her student years for her performance art, and conflates ideas of artistic creativity with female fertility, commenting on how both these impulses are curtailed by watchful authorities. Making reference to the Suharto government's birth control policies of the 1990s, which the artist views as a "coloniz(ation) by the state even to the innermost part of (women's) bodies", Do Not Prevent the Fertility of the Mind expresses the narrow confines within which avant-garde artists had to work, even as it confronts the viewer with the (often taboo) bodily realities of a woman's reproductive capabilities – and, by extension, her artistic creativity.

Arahmaiani (b. 1961, Bandung, Indonesia) is a key figure in the Indonesian contemporary art scene, best known for her socially-orientated performance and installation art. She has participated in major international exhibitions such as the Venice Biennale (2003), Sao Paolo Biennale (2002) and 'Contemporary Art in Aisa: Traditions/Tensions', New York (1996). In 2017 she was a shortlisted for the Joseph Balestier Freedom of Art award.
details
Arahmaiani
Do Not Prevent The Fertility Of The Mind
1997, 2014
Installation with feminine napkins, fluorescent lights, wooden stool, glass vial, blood and photograph
Close
Do Not Prevent The Fertility Of The Mind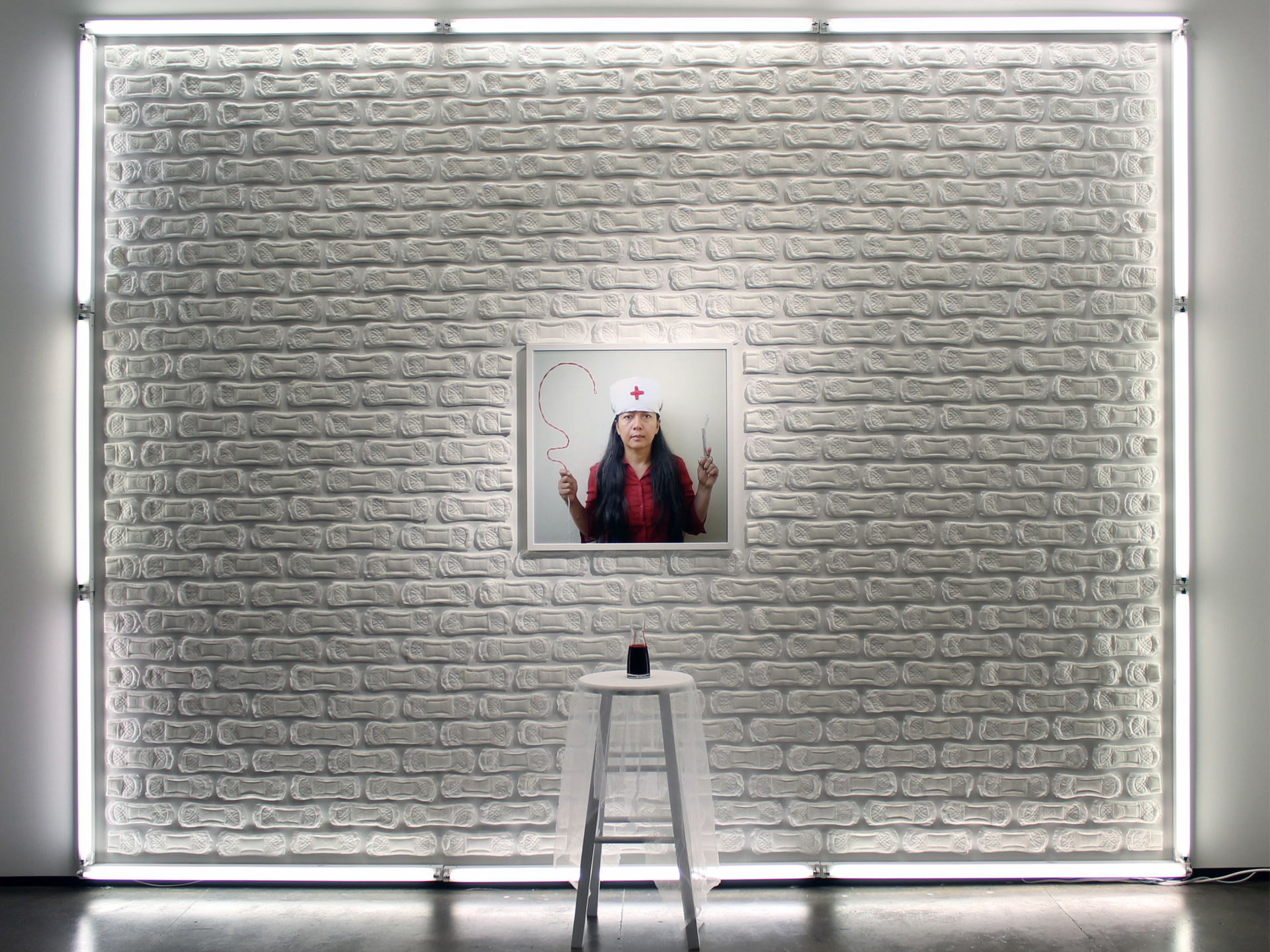 1 of 1
Arahmaiani
Do Not Prevent The Fertility Of The Mind
1997, 2014
Installation with feminine napkins, fluorescent lights, wooden stool, glass vial, blood and photograph