Falim House: Observations
Falim House: Observations comprises ten video channels that seem suspended between the silence and stasis of the still image, disrupted only by a series of ever-so-slight stirs and shifts that suggest these tableaus are, in fact, animated. The forlorn fragments – the movement of a human silhouette, a whistling voice echoing through the empty hallways – document the interior and surroundings of the titular mansion, located in Ipoh. Originally built by Foo Nyit Tse, one of the wealthiest tin tycoons in Malaya in the early 20th century, Falim House lies in a state of suggestive ruin today, with the Foo family having left most of their belongings behind, including antiques and personal letters.
Hayati Mokhtar (b. 1969, Kuantan, Malaysia) is a visual artist whose practice is premised on the moving image. She examines the built environment as markers of space, place, home and belonging. She has exhibited locally and internationally, including at 'Cinerama: Art and the Moving Image' at the Singapore Art Museum (2017); 'Retrospective Biennale' at the National Art Gallery, Kuala Lumpur (2016); and 'Secret Archipelago' at the Palais de Tokyo, Paris (2015). She lives and works in Kuala Lumpur, Malaysia.
Images below courtesy of the artist
details
Hayati Mokhtar
Falim House: Observations
2013-2015
10-channel video projection with sound
Hayati Mokhtar
Falim House: Observations
2013–2015
10-channel video projection with sound
Close
Falim House: Observations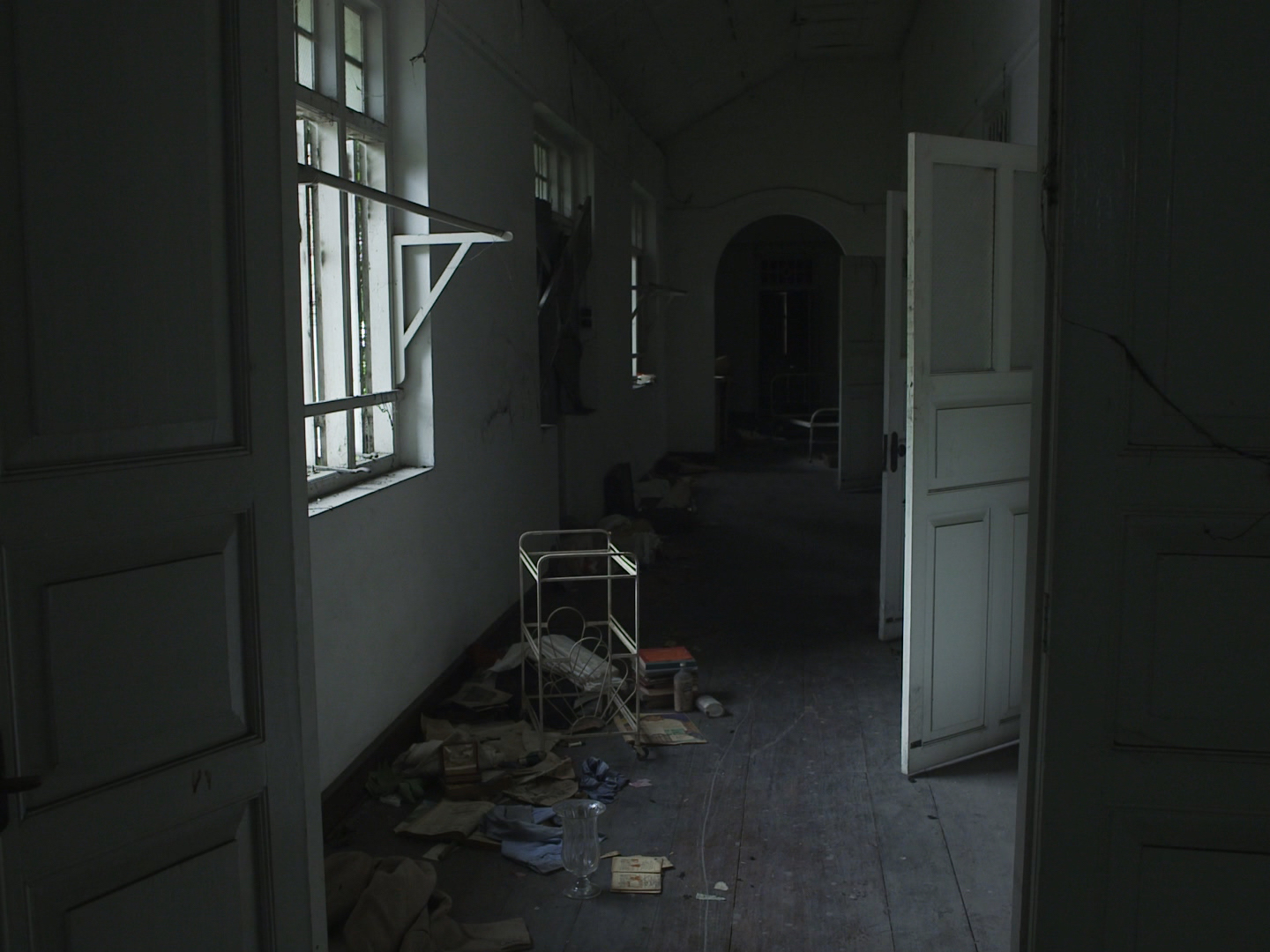 1 of 2
Hayati Mokhtar
Falim House: Observations
2013-2015
10-channel video projection with sound
Hayati Mokhtar
Falim House: Observations
2013–2015
10-channel video projection with sound