Seniors and Contemporary Art Project
ACCESS PROGRAMME
The Seniors and Contemporary Art Project is a pilot programme to engage seniors in nursing homes through contemporary art. Guided by Singaporean artists, the participating seniors were introduced to aesthetic methods, with the environment and nature as the source of inspiration. The Project is an extension of the Singapore Art Museum's Touch Collection, which seeks to present art to visitors of all abilities, using artworks that are developed to be experienced through tactile means.
about the artists and artworks
Zulkifle Mahmod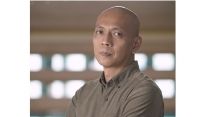 Zulkifle Mahmod
Zulkifle Mahmod is one of Singapore's leading sound artists. Zulkifle known as ZUL, has been at the forefront of a new generation of sound-media artists in Singapore, advancing one of the genres of international contemporary art-making that has been garnering interest for its interdisciplinary approach and experimental edge. ZUL represented Singapore with a Sound Art Performance at the Ogaki Biennale in 2006, and was Singapore's first sound artist with a full-on sound sculpture at the Singapore Pavilion of the 52nd Venice Biennale 2007.
---

Emotional Frames
Responding to 2020 through colours


Nature communicates through its colours – attracting our attention, signalling nourishment or danger.
The COVID-19 pandemic has been challenging on physical and emotional levels. The patterns created by the seniors in their use of colours representing their emotional states, allow us to examine our own reactions through the phases of the pandemic. Bright colours, reflecting the seniors' positive emotions pre-COVID-19, contrast darker shades that represent negative feelings and frustration during restrictions to curb the pandemic's spread in Phase 1 of Singapore's Circuit Breaker.
Through the workshops, seniors recall how the presence of nature produces feelings of happiness and well-being.
Watch the video tutorials that were shared during the workshops below:
Tang Ling Nah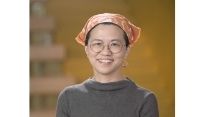 Tang Ling Nah
Tang Ling Nah is a Singapore-based artist and independent curator. She is inspired by urban transitional spaces, and her art practice explores buildings, places and architectural spaces as communicators of stories about life. Her works traverse a range of media including charcoal drawings, book art, installations, performances, films and videos. In 2008, Tang represented Singapore in the 2nd Singapore Biennale and exhibited in the Singapore Pavilion at the 11th International Architecture Biennale in Venice. Her awards include the Singapore National Arts Council's Young Artist Award (Art) 2004, the Juror's Choice, Philip Morris Singapore-ASEAN Art Awards 2003, and the Della Butcher Award 2000. Tang is also Artistic Director of the Drawing Out Conversations exhibition series, which explores contemporary drawing and has been presented in Hong Kong, Singapore and Taipei.
---

Modelling a Neighbourhood
Silver city planners, inspired by kampong and nature


The world's natural resources are finite and a means to protect our environment is through waste reduction. Recognising that everyone can play a part in conserving natural resources and reducing damage to our environment, the seniors used recycled objects, such as milk cartons and kitchen towel rolls, to develop architectural models of neighbourhoods.
Taking on the perspective of city planners, the seniors designed, from memory and imagination, community environments that include areas for living, entertainment and exercise, taking into consideration the location of buildings, facilities as well as landscaping. Inspired by Singapore's City in a Garden that has since grown into a City in Nature, parks and gardens are key features within these creations.
Watch the video tutorials that were shared during the workshops below:
Justin Lee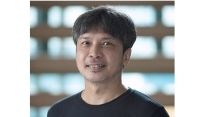 Justin Lee
Justin Lee is a Singaporean visual artist. He completed his Bachelor of Arts at Nanyang Academy of Fine Arts (NAFA) in 2005 and his Master of Fine Arts at LASALLE College of the Arts. In 2000, Lee was selected to complete a six-month intensive training programme at the Tyler Print Workshop in New York, under founder Ken Tyler's supervision. On returning to Singapore, he spent two years as an apprentice with the Singapore Tyler Print Institute. Lee has received several awards and scholarships including the Mont Blanc Young Artist World Patronage Project 2006, Hamburg, Germany; the Lasalle Scholarship, NAFA Scholarship, Singapore in 2005; and the National Art Council-Georgette Chen Arts Scholarship.
---

Light and Lines
Sketches from memories of nature


Nature has for long been a source for artists. Its array of colours, forms and natural geometry inspiring artists to create.
The seniors were introduced to drawing through observations of lines, shapes and patterns in nature, eventually progressing to deconstructing everyday objects and creating their own unique prints.
Using the format of light sculptures, artist Justin Lee re-creates the sense of joy and accomplishment the seniors felt as they became adept in expressing themselves through art.
Watch the video tutorials that were shared during the workshops below: