Museum In Action: Dr Eugene Tan on SAM's New Direction
Inspiring a better future through art. Bringing art experiences out of the museum. And building collaborative relationships with its audiences and communities. These are the three key aspirations in SAM's new direction of becoming a "Museum In Action" – a museum that manifests itself in multiple locations, including a new, upcoming space at Tanjong Pagar Distripark. Its director, Dr Eugene Tan, shares why contemporary art museums must rethink their role and how SAM is working to achieve this. He also reveals a personal history with the museum and his hopes for its future.
---
It has been over two years since you became SAM's new director, and more than half of it was spent during the pandemic where physical experiences with art were limited. How has it reframed your beliefs in the role and relevance of contemporary art museums? 
Eugene Tan (ET): One of the first things it made us think of was how to support all the artists and independent cultural workers who were badly hit during the lockdown. We came up with Proposals for Novel Ways of Being where we worked with 10 other local art institutions, independent art spaces and art collectives to stage a multi-venue exhibition that reflected on life in the pandemic. The experience made us rethink the direction of SAM and what a contemporary art museum needs to be in this day and age.

Contemporary art focuses on the art of the present and works that are made by artists living today. It very much speaks of the time in which we are living in, the world and all its problems but also its possible futures. There's always a kind of hopefulness when it comes to contemporary art. I know it seems to dwell on issues we are facing but identifying them is the first step of doing something about it. I think art has this function and that has very much shaped our new direction.
The pandemic was not the direct impetus for the new vision, but the closure of museums in Singapore for two months raised the question of 'How do you experience art when museums are closed?' A lot of museums around the world pivoted to move all their offerings online, but I'm not convinced that is the way as it displaces the actual physical experience of art. Instead,
a solution is experiencing art in wide, open spaces. This overlaps with the way art is made today and how it cannot just be experienced in museums and art spaces. All this led to SAM's direction to become a "disappearing museum", where the experience of art is not confined to our physical spaces but woven into the everyday lives of our publics.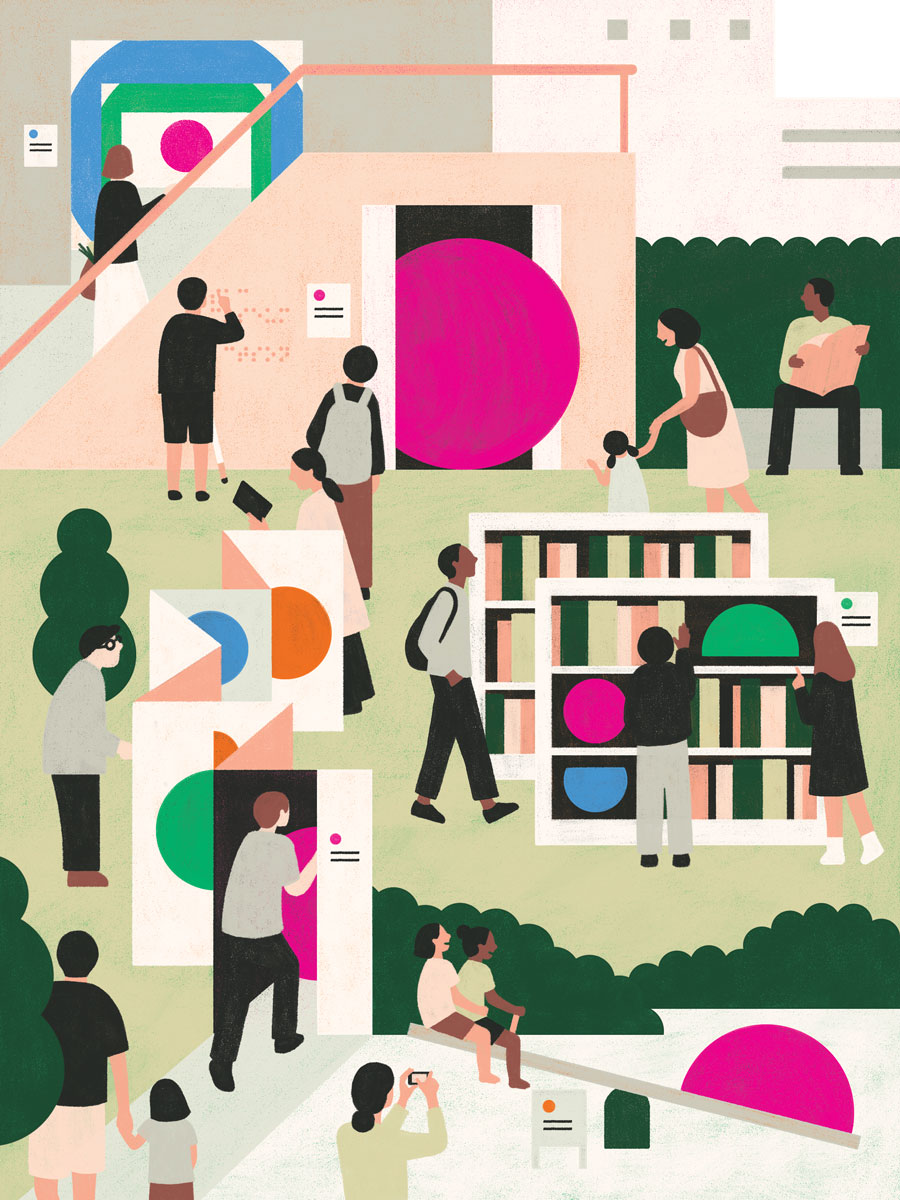 Several recent SAM initiatives see the museum deepen its engagement with the art community. For instance, it launched a residencies programme to incubate new discourse and knowledge around art. The recently concluded Wikicliki show was also developed in close collaboration with artists. How is SAM pursuing a different curatorial vision than before? 
ET: When we work with an artist, we are collaborating with them instead of commissioning them to produce a new work. When you commission a work, you have a set outcome in mind, and you work with someone to achieve it. But when you collaborate with someone, the result is much more open-ended.
This is demonstrated in our residencies and in our upcoming fellowships, where we will work on a long-term basis with some artists, not with a clear outcome in mind but to see what happens during the process. Such collaborative processes will very much inform how SAM will operate in the future and how we collect artists' works.
We are shifting our emphasis from exhibiting art as a product to its process of making and collaboration.
The pandemic exposed how many museums were doing show after show just to get audiences. Hence, the idea of working more closely with artists is part of SAM's efforts to rethink how museums operate.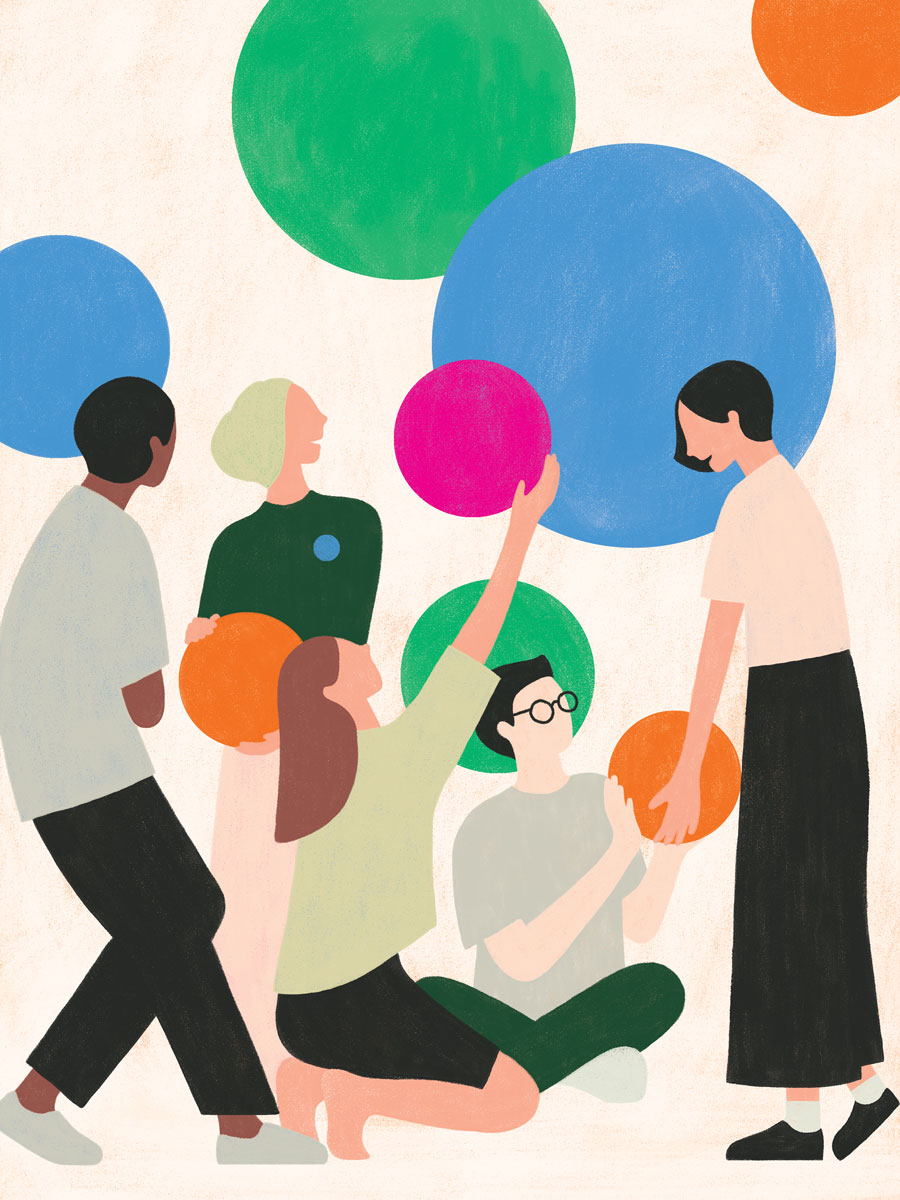 The museum has also reached out to audiences through initiatives such as the SAM Touch Collection and Kopi, Teh and Contemporary Art. These are targeted at the visually impaired and seniors respectively who are not your traditional art audiences. How does SAM envision contemporary art to be a part of society and our everyday lives? 
ET: We really want to bring art to the community and let our audiences know that they can experience art in their everyday lives. You don't really have to know art history to understand what you see; art can make you reflect on our lives and the different aspects of our world today. The point we are really trying to make is that artists take inspiration from all around us and speak about it.
These initiatives also speak to the other part of SAM's new direction to be a "constituent museum". That is, to work more closely and to think about the relationship we have with our constituents, who we traditionally refer to as our "stakeholders".
A stakeholder is someone who feels they have a stake in the museum, but a constituent presupposes a form of agency. We want to think of the arts as being able to provide this agency for people to change the way they live, or even to change society and the world.
We're realising this vision with our Art in the Commons project where artist Debbie Ding is working with the community in Jurong to explore the identity of the area. We hope to eventually roll this out in a bigger way and involve various communities in Singapore.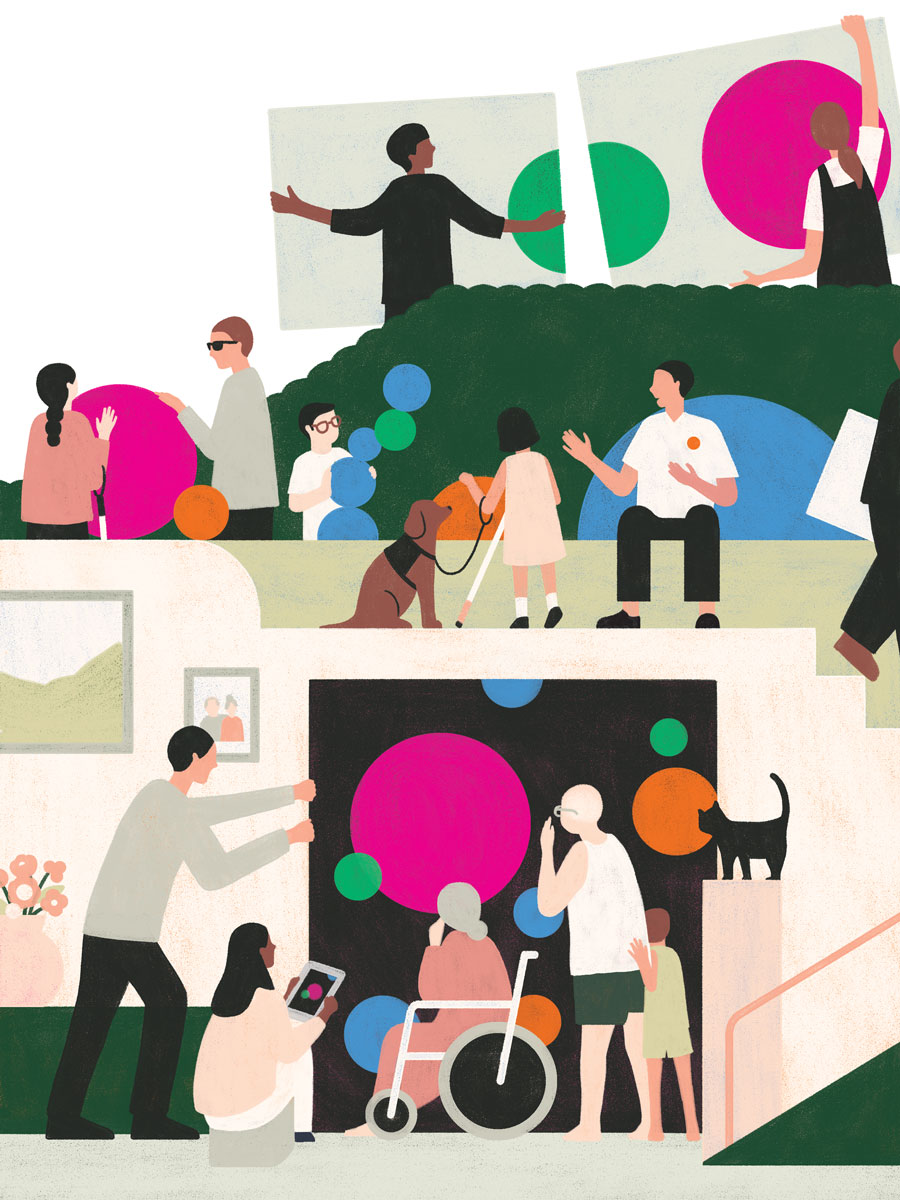 Part of the "Museum In Action" campaign evokes audiences' memories of SAM and its visitor stickers. What does SAM mean to you personally? 
ET:SAM has a special place in my heart. Firstly, I was a student at St. Joseph's Institution and my first classroom was at where the Dome café was when the school building was converted to SAM. I went overseas to study art history because there was nowhere to study it in Singapore at the time, and it was during this time when the government announced the establishment of SAM. I was very excited that there was finally going to be a contemporary art museum in Singapore. My first encounter with SAM was when I joined a tour of the building by the architect even before it opened. As the first standalone art museum of its kind in Singapore, SAM also represents a milestone in the country's development of art.
Besides being the director of SAM, you are also a father. What do you hope SAM can offer your children and future generations? 
ET:The world is changing so fast, and I want my children to be adaptable and capable of overcoming whatever problems and challenges that come their way. Creativity is probably the best thing we can equip our future generations with. A very good artwork can inspire and touch me, and I hope our younger generation can experience the same through the works that SAM presents.
I recall visiting SAM in its early days to see an exhibition showcasing works from the Guggenheim Museum. It left a deep impression on me to see examples of art you've never seen before in Singapore. That's what I hope SAM can also achieve – not just in our museum but the different projects we do. While SAM is very committed to working with artists in Singapore and Southeast Asia, we also want to show the best examples of art being made anywhere in the world to inspire our audiences in Singapore.
SAM's journey to redefine the contemporary art museum has just begun. Stick around to explore art experiences by SAM across Singapore and discover opportunities for creative expression and co-creation. Learn more about SAM's Museum In Action here.